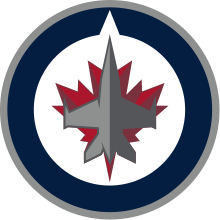 The Winnipeg Jets have advanced to the second round of the 2018 National Hockey League Stanley Cup playoffs. On Friday, the Jets defeated the Minnesota Wild 5-0 to win the best out of seven first round playoff series four games to one.
It was an outstanding first round playoff series for Jets goaltender Connor Hellebuyck, who collected back-to-back shutouts to close out the series. In both games Hellebuyck made 30 saves as the Jets also beat the Wild 2-0 in game four on Tuesday.
In Friday's win, the Jets scored often early. They found the back of the net past Wild goaltender Devan Dubnyk four times in the first 12 minutes. Mark Scheifele of Kitchener, Ontario had a multi-point game as he notched one goal and one assist for two points. Paul Stastny of Quebec City, Quebec and Dustin Byfuglien also had multi-point games as they had two assists each. The other Jets goal scorers were Brandon Tanev of Toronto, Ontario, Bryan Little of Edmonton, Alberta, Jacob Trouba and Joel Armia.
The Jets are the third team from the Western Conference who have advanced to the second round. They join the Vegas Golden Knights and San Jose Sharks. The Nashville Predators meanwhile lead the Colorado Avalanche 3-2 in the other Western Conference first round playoff series.
It is the first time since the Jets returned to the National Hockey League after moving from Atlanta that they won a playoff series. In fact only twice before did the Jets win a NHL playoff series, and both times came in a first round series win over the Calgary Flames. In 1985, the Jets beat the Flames three games to one in the Smythe Division semi-final and in 1987, the Jets beat the Flames four games to two in the Smythe Division semi-final.