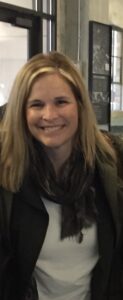 Canadian Olympic gold medalist Jennifer Jones of Winnipeg, Manitoba has won a record 17th grand slam title in women's curling. On Sunday, she won the 2023 HearingLife Tour Challenge in Niagara Falls, Ontario. It was the first of five grand slam events this season. Jones won alongside her third, Karlee Burgess, second Emily Zacharias and lead Lauren Lenentine.
Jones had a record of two wins and two losses in pool play, and reached the quarterfinals as the seventh seed. Her victories came over Seung-youn Ha of South Korea by a score of 6-5 on Tuesday,  and over Kate Cameron of Bothwell, Manitoba by a score of 6-2 on Thursday.  Jones beat Silvana Tirinzoni of Switzerland 7-4 in the quarterfinals, Anna Hasselborg of Sweden 7-5 in the semifinals, and then her former teammate Kaitlyn Lawes of Winnipeg, 7-4 in the finals.
This was Jones's first time ever winning the HearingLife Tour Challenge. She previously won the Players's Championship six times (2006, 2007, 2009, 2011, 2014, 2017), the Champions Cup once (2016), the Boost National once (2017), the Masters once (2017), the Autumn Gold Curling Classic thrice (2007, 2009, 2014), the Canad Inn's Women's Classic (2013), the Colonial Square Ladies Classic (2013), the Sobeys Slam (2010), and the Wayden Transportation Ladies Classic (2008). Jones's 17 titles broke a record she previously had with her former teammates, Dawn McEwen and Jill Officer, who won 16 grand slam titles. Jones won her Olympic gold medal at the 2014 Olympic Winter Games in Sochi.