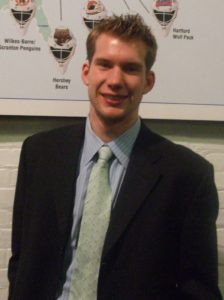 James Reimer of Morweena, Manitoba recorded his 29th career National Hockey League shutout on Monday. It came in a 4-0 Detroit Red Wings win over the Columbus Blue Jackets at the Nationwide Arena in Columbus. This was Reimer's first career start with the Red Wings as Ville Husso had the other two starts for Detroit. Reimer signed with the Red Wings to a one-year contract worth $1.5 million on Canada Day.
In the Red Wings's win over the Blue Jackets, Reimer had nine saves in the first period, four saves in the second period, and 10 saves in the third period for 24 saves overall. Kirill Marchenko led the Blue Jackets with six shots on goal.  Of Reimer's 29 career shutouts, 11 have come with the Toronto Maple Leafs, seven have come with the San Jose Sharks, seven have come with the Florida Panthers, and three have come with the Carolina Panthers.
With the win, the Red Wings improved to a record to two wins and one loss for four points. Their prior win came on Saturday, when they came away with and impressive 6-4 win over the Tampa Bay Lightning, Speaking of goaltending, it is clear that the Lightning are missing Andrei Vasilveskiy, who is out two months with back surgery.