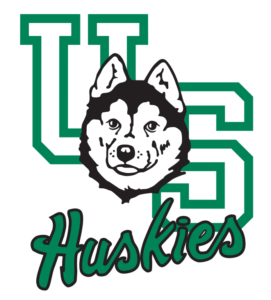 The University of Saskatchewan Huskies delivered an impressive blowout victory on Saturday to win the 2018 Hardy Cup. Despite going through the 2018 Canada West university football season undefeated, the University of Calgary Dinos lost 43-18 to the Huskies in the Canada West Conference football championship at McMahon Stadium in Calgary.
It was a magnificent game for Huskies running back Tyler Chow of Calgary, Alberta. The Notre Dame High School product had a remarkable 222 rushing yards and two touchdowns in the victory. It was also a strong game for the Huskies secondary. Dinos quarterback Adam Sinagra had four interceptions. The Huskies players with the interceptions were Payton Hall of Caronport, Saskatchewan, Thomas Whiting of Saskatoon, Saskatchewan, Josh Hagerty of Regina, Saskatchewan, and Nelson Lokombo of Abbotsford, British Columbia. Hall also had a forced fumble and Whiting and Jacob Solie of Saskatoon, Saskatchewan each had a fumble recovery. Huskies running back Colton Klassen of Saskatoon, Saskatchewan also had seven catches for 137 yards.
The Huskies will now play the University of Western Ontario Mustangs in the Mitchell Bowl on Saturday from London, Ontario. The Mustangs hammered the University of Guelph 63-14 in the Yates Cup (the Ontario football championship). The Mustangs had six rushing touchdowns. Running back Cedric Joseph of Montreal, Quebec and quarterback Chris Merchant of Calgary, Alberta had three touchdowns each. Joseph had 13 carries for 122 yards and Harry McMaster of Niagara Falls, Ontario had six receptions for 113 yards.
The other Vanier Cup semi-final will have the University of Laval Rouge et Or play the University of St. Francis Xavier X-Men in the 2018 Uteck Bowl. In the 2018 Dunsmore Cup (the Quebec football championship), the Rouge et Or beat the University of Montreal Carabins 14-1 in a defensive struggle. Meanwhile at Huskies Stadium in Halifax, the X-Men trounced the University of St. Mary's Huskies 33-9 in the Loney Bowl for the Atlantic Football Championship. Jordan Socholotiuk of Fort McMurray, Alberta led the X-Men in rushing with 179 yards.