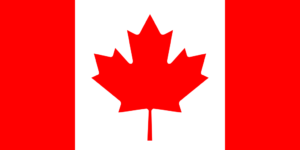 Marsha Hudey of White City, Saskatchewan has won a silver medal in a women's 500m World Cup speed skating competition in Stavanger, Norway. For Hudey, it was her first World Cup individual medal in her speed skating career, according to Paula Nichols of the Canadian Olympic Committee. 
Hudey posted a second place time of 37.87 seconds. Nao Kodaira of Japan won the gold medal with a time of 37.08 seconds. Vanessa Herzog of Austria won the bronze medal with a time of 37.96 seconds.
Hudey reached the podium by 0.11 seconds. Brittany Bowe of the United States finished in fourth place with a time of 37.98 seconds. Bowe has the world record in the women's 1000m event. She set the record with a time of 1:12.18 during a World Cup speed skating event in Salt Lake City on November 22, 2015.
Kodaira seems to be the early favourite to win the gold medal in the women's 500m at the 2018 Olympic Winter Games in Pyeongchang. She is the reigning world champion in the women's 500m  and world sprint champion.
With the silver medal however, there is no doubt that Hudey will generate confidence as she prepares for the 2018 Olympic Winter Games in Pyeongchang. With the podium finish, Hudey moves into eighth place in the overall standings. Hudey would have been higher if she did not have a DNF next to her name from the opening World Cup competition in Heerenveen, Netherlands last week.