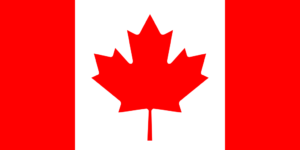 Haya Jumaa of Mississauga, Ontario won the silver medal in a Premier League Karate 1 event in Moscow, Russia on Sunday. Jumaa placed second in the women's 61 kilogram Kumite division.
Jumaa lost the gold medal match to Rozita Alipourkeshka of Iran by a score of 1-0. Jovana Prekovic of Serbia and Xiaoyan Yin of China won the bronze medals.
Jumaa competed in pool four. After getting a bye to the second round, she beat Kymbat Toitonova of Kyrgyzstan in her opening match. Jumaa then beat Noemie Kornfeld of Switzerland in the third round and then Yin in the fourth round. Then in the semifinals, Jumaa beat Gwendoline Philippe of France to set up her gold medal bout with Alipourkeshka.
Jumaa is currently ranked 12th in the Premier League Karate 1 world rankings with 930 points. The current leader is Giana Lotfy of Egypt with 3390 points. It should be noted that the competitors who are ranked second in the rankings, Jumaa beat in Moscow. Philippe and Yin are tied for second place with 2850 points.
Jumaa has not always competed for Canada. She originally placed fifth for her native country, the United Arab Emirates in the women's 49 kilogram taekwondo division at the 2010 Summer Youth Olympic Games in Singapore and then won the bronze medal for the United Arab Emirates in the women's 59 kilogram karate division at the 2011 World Junior Karate Championships in Melaka, Malaysia.
Karate will make its Olympic debut at the 2020 Olympic Games in Tokyo. Jumaa appears to be a medal contender.