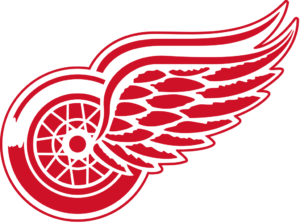 Anthony Mantha of Longueuil, Quebec had four goals in one game for the first time in his National Hockey League career on Sunday. Mantha accomplished the feat in a 4-3 Detroit Red Wings win over the Dallas Stars at Little Caesars Arena in Detroit, Michigan.
Mantha scored two goals in the second period and two goals in the third period. Mantha's first goal came at the 48 second mark of the second period to put the Red Wings on the scoreboard after the Stars went up 2-0 after the first period. Mantha scored on the power play from Taro Hirose of Calgary, Alberta and Dennis Cholowski of Langley, British Columbia.
Mantha then tied the game at two goals apiece at 9:43 of the second period from Danny Dekeyser and Filip Hronek. Like the second period, Mantha scored in the first minute of the third period as he scored from Dylan Larkin and Tyler Bertuzzi of Sudbury, Ontario at the 15 second mark. After the Stars tied the game at three at the 48 second mark, Mantha scored the game winning goal with 54 seconds left in the third period from Hronek and Larkin.
Mantha now has five goals and two assists for seven points in three games. He is the first player this season to score four goals in one NHL regular season game.
It should be noted that once before Mantha had a hat trick. It came in a 6-3 win over the Boston Bruins on March 31, 2019.
The Red Wings have won two of their first three games. Their other win was a 5-3 upset win over the Nashville Predators on Saturday.