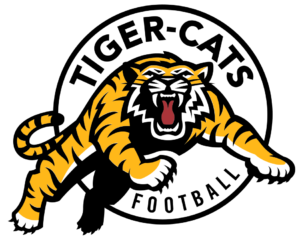 The Hamilton Tiger-Cats tied their franchise record for their largest margin of victory on Saturday. According to 3 Down Nation, the Tiger-Cats beat the Toronto Argonauts by 50 points (64-14) at BMO Field in Toronto, Ontario and in the process tied a franchise record that was previously set on September 18, 1999 when Hamilton clobbered the Winnipeg Blue Bombers 65-15. Tiger-Cats fans will also be happy to know that they won the 1999 Grey Cup by beating the Calgary Stampeders 32-21 at BC Place Stadium in Vancouver, British Columbia.
In Hamilton's win over Toronto on Saturday, Jeremiah Masoli completed 23 of 31 passes for 338 yards, three touchdowns and one interception. Sean Thomas-Erlington of Montreal, Quebec led the Tiger-Cats with 109 yards rushing, while Bralon Addison had a remarkable game receiving as he had six catches for 107 yards and three touchdowns. Brandon Banks also had seven catches for 105 yards. Meanwhile, two Canadians had touchdowns for the Tiger-Cats as Maleek Irons of Chiliwack, British Columbia had a five yard touchdown run in the second quarter and Nikola Kalonic had a 14 yard touchdown catch from Masoli in the third quarter.
The franchise record for most points in one game for the Tiger-Cats was 67 points in a 67-21 Hamilton win over the Saskatchewan Roughriders on October 15, 1962. The Canadian Football League record for most points in one game was 82 points in a 82-14 Montreal win over Hamilton on October 20, 1956.
In other action this past weekend, Jean-Christophe Beaulieu of Trois-Rivieres, Quebec had a 23 yard touchdown pass in Ottawa's 44-41 win over Saskatchewan and Edmonton beat British Columbia 39-23. The Eskimos lead the Western Division with a record of two wins and zero losses and the Redblacks and Tiger-Cats are tied for first place in the East with a record of two wins and zero losses.