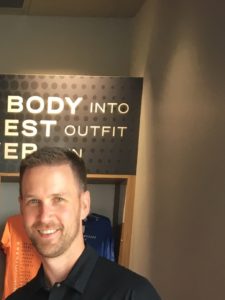 For the third consecutive year, Canadian curling teams won the men's and women's Humpty's Champions Cup of Curling. On Sunday at the WinSport Arena at the Markin MacPhail Centre in Calgary, Canadian Olympic gold medalist Brad Gushue of St. John's, Newfoundland defeated Glenn Howard of Etobicoke, Ontario 8-2 in the men's final and Rachel Homan of Ottawa, Ontario defeated Kerri Einarson of Winnipeg, Manitoba 7-6 in the women's final.
The Humpty's Champions Cup consisted of 2017-18 World Curling Tour tournament winners, the defending Humpty's Champions Cup winner, the European champions, the Canadian champions (Tim Hortons Brier and Scotties Tournament of Hearts), the United States national champions, Olympic champions, world champions and world junior champions.
Gushue qualified by winning the 2017 Grand Slam of Curling Tour Challenge in Regina, Saskatchewan. His team also won the Masters Grand Slam event in Lloydminster, Saskatchewan, the 2018 Tim Hortons Brier in Regina, the Swiss Cup in Basel, Switzerland, and the Stu Sells Toronto Tankard in October.
Homan qualified by being the defending champion of the Humpty's Champions Cup. This past year she also won the Curlers Corner Autumn Gold Classic in Calgary in October and the Prestige Hotels and Resorts Curling Classic in Vernon, British Columbia. For the first time in 2018, there was a two-time winner of the Humpty's Champions Cup as Homan beat the Olympic champion Anna Hasselborg of Sweden 5-4 in the final last year in Calgary.