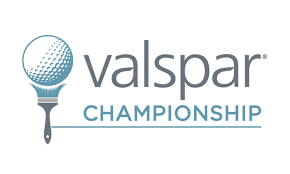 There is an unexpected leader after the third round of the 2018 Valspar Championship in Tampa, Florida. The leader is currently Corey Conners of Listowell, Ontario. Conners is at -9 and has a one shot lead over three golfers.
One of those golfers is an Olympic gold medalist and former U.S. Open champion–Justin Rose of England. Another golfer one shot back is American golfer Brandt Snedeker, who has a Canadian connection because he used to have a Canadian Scott Vail as his caddie. The third who is one shot back is a golfer you might have heard of but who has not been in contention for a while. That's the legendary Tiger Woods.
The fact that Conners, who is 608th in the world, is leading a PGA Tour event, is phenomenal. It is even more stunning that Conners is leading Woods, a 14-time major champion (but not since 2008) is even more stunning.
The 2018 Valspar Championship all of a sudden has a lot of similarities to the famous 1999 PGA Championship in Medinah so far. That year, Woods had the spotlight but needed to battle another Canadian for glory. After the third round, Woods and Mike Weir of Sarnia, Ontario were tied for the lead after the third round at -11. In the final round, Weir unfortunately shot 80 and tied for 10th, while Woods battled Sergio Garcia of Spain down the stretch and beat Garcia by a stroke even though Garcia made a magical shot around a tree.
Canadian golf fans will hope for a different script on Sunday. However, many need to be excited by the fact that a Canadian golfer that nobody had heard of prior to this weekend is battling the great Tiger Woods in a PGA event. Conners does have history on his side. Just last year Adam Hadwin of Moose Jaw, Saskatchewan won the Valspar Championship for his first PGA win. Canadian magic could be made at the Valspar two straight years.