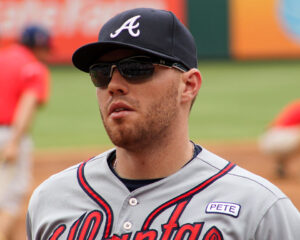 Canadian Freddie Freeman of the Atlanta Braves hit one of the biggest home runs of his Major League Baseball career on Tuesday. Freeman, who represents Canada internationally because his parents were born in the province of Ontario, hit a solo home run in the eighth inning to break a 4-4 deadlock, en route to a 5-4 Braves win over the Milwaukee Brewers. With the win in game four of the National League Divisional Series, the Braves beat the Brewers three games to one in the best out of five series.
Freeman's home run came off of Brewers' closer Josh Hader, who is considered one of the best relief pitchers in Major League Baseball. In 60 games this season, Hader had a terrific earned run average of 1.23.
The home run on Tuesday was one of three hits Freeman hit in game four. He also had a double and a single. In the National League Divisional Series, Freeman batted .308 with four hits in 13 at bats. He had a .471 on base percentage and a .615 slugging percentage.
A major reason why the Braves knocked out the Brewers came down to the excellent Atlanta pitching. Milwaukee only scored six runs in four games. The Braves will now play either the Los Angeles Dodgers or the San Francisco Giants in the National League Championship Series. The Dodgers and Braves play game five on Thursday with their series deadlocked at two games apiece.