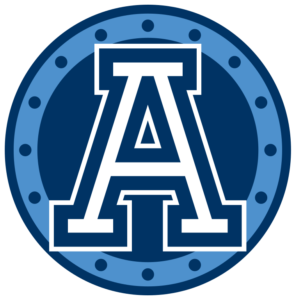 Former Toronto Argonauts offensive lineman Chris Schultz of Burlington, Ontario passed away at the age of 61 of a heart attack on Thursday according to Neil Davidson of the Canadian Press. Schultz was an offensive tackle for nine seasons with the Argonauts from 1986 to 1994. He also played three seasons with the Dallas Cowboys of the National Football League from 1983 to 1985.
While in the CFL, Schultz was a two-time Canadian Football League All-Star in 1987 and 1988. In those seasons as well as 1991, he was a CFL East All-Star. Also in 1991, Schultz was part of the Argonauts team that won the Grey Cup championship. The Argonauts defeated the Calgary Stampeders 36-21 from Winnipeg Stadium.
Schultz played 124 games with the Argonauts in his CFL regular season career and had four defensive tackles, and eight tackles overall. He was initially selected in the first round, seventh overall, in the 1982 CFL Draft. Schultz was one of four Argonauts the team drafted in the first round that year. The others were running back Michael Kirkley of Toronto, Ontario (first overall), wide receiver Greg Holmes of Toronto, Ontario (second overall), and tackle Tony Antunovic of Vancouver, British Columbia (sixth overall).
Schultz played his college football at the University of Arizona. He was initially a defensive tackle, but then moved to offensive tackle for his senior year. As a result, he was drafted in the seventh round, 189th overall, by the Cowboys in the 1983 NFL Draft. He would play 21 games for the Cowboys from 1983 to 1985.
.After his time with the Argonauts, Schultz was a CFL and NFL analyst for TSN. He was inducted into the Ontario Sports Hall of Fame in 2016.