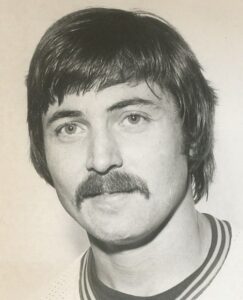 Former Buffalo Sabres right winger Rene Robert of Trois-Rivieres, Quebec passed away on Tuesday at the age of 72 after suffering a heart attack a week ago, according to the Associated Press. Robert played 12 seasons in the National Hockey League with the Buffalo Sabres, Toronto Maple Leafs, Pittsburgh Penguins, and Colorado Rockies.
In 744 games, Robert had 284 goals and 418 assists for 702 points. He was a -5, with 597 penalty minutes, 259 power-play points, 36 game-winning goals, one shorthanded point, and 2310 shots on goal. Robert's shorthanded point came in his final NHL season of 1981-82, in a game where Robert had four assists. In a 6-2 Maple Leafs' win over the New York Rangers, Robert assisted on a goal by Don Luce of London, Ontario, which made the score 1-1 at the time.
Robert's finest NHL season came in 1974-75. That year he tied his career-high in goals with 40, and had career-highs in assists (60), and points (100). While leading the Sabres in scoring, he was part of the famous French Connection Line, which included center Gilbert Perreault of Victoriaville, Quebec, and right-winger Rick Martin of Verdun, Quebec.
Twice Robert played in the NHL All-Star Game and represented the Sabres. The first time in 1973, and the second time in 1975. Also in 1974-75, Robert was on the NHL's second all-star team., and helped the Sabres reach the Stanley Cup Finals before losing to the Philadelphia Flyers.