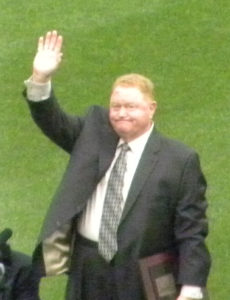 Former Montreal Expos all-star Rusty Staub of New Orleans, Louisiana passed away on Thursday at the age of 73 of multiple organ dysfunction syndrome. A right fielder, Staub represented the Expos in the 1969, 1970, and 1971 Major League Baseball All Star Games.
Even though Staub played only four seasons with the Expos, he made his presence felt not only in Quebec, but for all Canadian baseball fans. Nicknamed "Le Grand Orange" because of his reddish, orange-coloured hair, Staub learned the French language and his number 10 was retired by the Expos in 1993.
One area of Staub's game which was most impressive with the Expos was his plate selection. Twice while with Montreal he reached 100 walks in a season. In 1969 Staub had 110 walks and in 1970 Staub had 112 walks. After leaving the Expos after 1971, he returned to the Expos in 1979. In addition to playing for Montreal, Staub played for the Houston Astros, New York Mets, Detroit Tigers and Texas Rangers.
According to Bob Brenly of FOX Sports on Thursday, one area where Staub seemed to revolutionize professional baseball was in the pinch hitter role. While with the Mets in 1983, Staub tied the Major League Baseball record for most runs batted in by a pinch hitter in a season with 25.