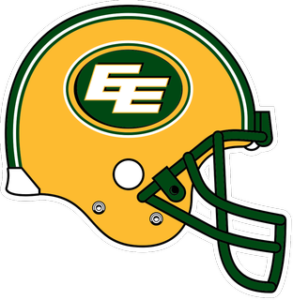 Former Edmonton Eskimos player Pat Dye of Blythe, Georgia tested positive for coronavirus on Sunday according to Gerry Moddejonge of Postmedia News. Dye, who is 80 years old, played tight end and linebacker for the Eskimos during the 1961 and 1962 Canadian Football League seasons.
Dye caught two passes for 58 yards for the Eskimos in 1961. He also had two fumble recoveries in his rookie CFL season with one recovery for a touchdown. Then in 1962, Dye had four interceptions for 15 yards, and three more fumble recoveries for 12 yards, and another touchdown on a fumble recovery.
Dye has reportedly had some kidney issues for quite some time. He is also reportedly asymptomatic.
After two seasons in the Canadian Football League, went on to have a notable coaching career in the National Collegiate Athletic Association. There he was the head coach with the East Carolina Pirates (1974 to 1979), the University of Wyoming Cowboys (1980). and then the University of Auburn Tigers from 1981 to 1992. He was the Southeastern Conference Coach of the Year with the Tigers in 1983, 1987, and 1988. His overall coaching record in the NCAA was 153 wins, 62 losses and, five ties. While with the Tigers, Dye had the opportunity to coach future multi-sport star Bo Jackson, who won the 1985 Heisman Trophy, and at the time was a remarkable running back.
Dye currently is based in an Atlanta hospital. There are currently 43,400 cases of coronavirus in the state of Georgia, and 1848 deaths.