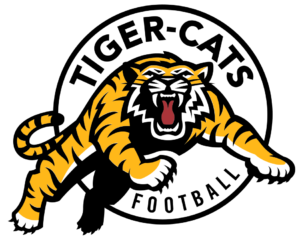 Former Hamilton Tiger-Cats defensive back, kicker and coach Don Sutherin passed away at the age of 85 on Tuesday according to Dan Ralph of the Canadian Press. Sutherin played for the Tiger-Cats in 1958, and again from 1960-1966. He also was their head coach from 1994 to 1997. In that time period, the Tiger-Cata had a record of 20 wins and 34 losses.
Sutherin also played three seasons with the Ottawa Rough Riders from 1967 to 1969, and with the Toronto Argonauts in 1970. In his Canadian Football League career, he made 114 of 258 field goal attempts for 689 points. He also had 30 punts for 1222 yards. Sutherin's biggest kick in his football career actually came at the National Collegiate Athletic Association level. In the 1958 Rose Bowl, he kicked the game-winning field goal of 34 yards as the Ohio State Buckeyes beat the Oregon Ducks 10-7.
However, it was at defensive back is where Sutherin played his most impressive football. He had 58 career interceptions for 599 yards and three touchdowns. Twice Sutherin led the CFL in interceptions. He had 11 picks with the Tiger-Cats in 1961, and eight picks with the Tiger-Cats in 1962.
As a player, Sutherin won four Grey Cups. He was with the Tiger-Cats in 1963 and 1965, and with the Rough Riders in 1968 and 1969. Sutherin was also a CFL All-Star at defensive back with the Tiger-Cats in 1962 and 1964, and with the Rough Riders in 1969. In 1992, Sutherin was inducted into the Canadian Football Hall of Fame in Hamilton.