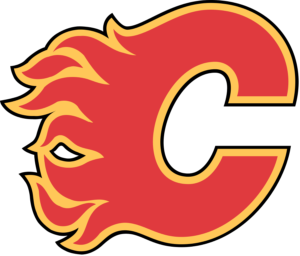 According to Todd Saehlof of the Calgary Sun, former Calgary Flames public address announcer Russ Peake passed away of cancer on Monday at age 80. Peake was the Flames public address announcer from 1980 to 1996.
In the first three seasons Peake was the Flames' public address announcer, the Flames played at the Stampede Corral. He then moved with the Flames into the Scotiabank Saddledome when it opened for National Hockey League action in 1983.
In addition to being the public address announcer for the Calgary Flames, Peake was also the public address announcer for the Calgary Cowboys of the old World Hockey Association during the 1976-77 season. He was also a sports anchor and sports director for CTV News Calgary for 31 years from 1971 to 2006.
Peake was also very active in baseball, rodeo, and curling. He was the voice for CFCN (CTV Calgary) when the network had the television rights for the Calgary Cannons of the Pacific Coast League in the 1980s, was active as a host for CTV's annual coverage of the Calgary Stampede and was the public address announcer for curling during the 2010 Olympic Winter Games in Vancouver.
Peake was also the youngest broadcaster to be inducted into the Alberta Sports Hall of Fame in Red Deer according to Heide Pearson of Global News. Peake is survived by two daughters, Jodi and Debbie, and predeceased by his wife Helen in 2007.