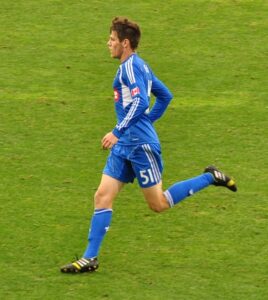 Forge FC has won their second straight Canadian Premier League championship. The team which is based in Hamilton, Ontario, defeated the HFX Wanderers (based in Halifax) 2-0 in the Island Games Tournament on Saturday from Charlottetown, Prince Edward Island.
In the championship game, Forge FC got goals from Alexander Achinioti-Jonsson of Hittarp, Sweden in the 60th minute, and Maxim Tissot of Aylmer, Quebec in the 90th minute. The fact that Tissot registered a goal on Saturday was remarkable, because the shot completely fooled Wanderers goaltender Christian Oxner, who should have made a simple save.
With the win, Forge FC will now play Toronto FC in the Canadian Championship Final, and get a berth into the 2021 CONCACAF League. Throughout the 2020 Island Games Tournament, Forge FC had a record of six wins, one loss and four draws. Their only loss came on August 26, when they were beaten 3-2 by York9.
Forge FC won the 2019 Canadian Premier League Finals as well. In fact, they beat Cavalry FC by the exact same score of 2-0 in last year's final, which was a two-leg event. Forge FC won the first game 1-0 from Tim Hortons Field in Hamilton on October 26, and then beat Cavalry FC 1-0 again from Spruce Meadows on November 2.