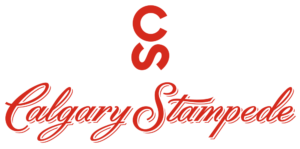 Five more Canadians have qualified for the Sunday Showdown of the 2021 Calgary Stampede. On Friday, in the conclusion of Pool B action, ladies barrel racer Stacey Ruzicka of Viking, Alberta, tie-down roper Erik Dublanko of Thorsby, Alberta, bull riders Jordan Hansen of Okotoks, Alberta, and Jared Parsonage of Maple Creek, Saskatchewan, and bareback rider Orin Larsen of Inglis, Manitoba advanced to Sunday's action.
Ruzicka and Dublanko finished in fourth place in the aggregate standings for Pool B, while Hansen, Parsonage, and Larsen finished in third place. Hansen and Parsonage each earned $9500 over four days of competition.
Ruzicka, Hansen, Dublanko, Personage and Larsen join the 10 Canadian cowboys who advanced to the Sunday Showdown from Pool A action. They are Zeke Thurston of Big Valley, Alberta, and Kolby Wanchuk of Sherwood Park, Alberta in the saddle bronc, Dantan Bertsch of Eastend, Saskatchewan in the bareback, Dakota Buttar of Kindersley, Saskatchewan, Cody Coverchuk of Meadow Lake, Saskatchewan, and Garrett Green of Meeting Creek, Alberta in the bull riding, Curtis Cassidy of Donalda, Alberta in the steer wrestling, and Bertina Olafson of Hudson Bay, Saskatchewan, Justine Elliott of Lacombe, Alberta, and Lynette Brodoway of Brooks, Alberta in the women's barrel racing. The Calgary Stampede continues today with Wild-Card Saturday.