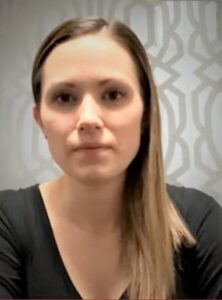 Five Canadian teams have qualified for the Canadian Olympic Curling Trials in Saskatoon, Saskatchewan from November 20-28. This past weekend two men's teams and three women's teams qualified from the Canadian Olympic Trials Direct Entry Qualifier tournament in Ottawa, Ontario.
On the men's side Matt Dunstone of Regina, Saskatchewan, and Mike McEwen of Winnipeg, Manitoba advanced to Saskatoon. In a five-team round robin tournament at Ottawa's RA Centre, McEwen and Dunstone both posted records of three wins and one loss to finish in a tie for first place. The other men's teams participating were Ontario's Glenn Howard, Saskatchewan's Colton Flasch, and Manitoba's Justin Gunnlaugson. Dunstone won three straight games after losing 9-5 to Howard to begin the tournament. McEwen's only loss was an 8-5 defeat to Dunstone on Thursday.
Dunstone and McEwen then won each of their qualifying round games on Saturday. Dunstone beat Gunnlaugson 6-5 in 11 ends, and then Howard 8-6 in 11 ends. McEwen beat Flasch 9-4 and Gunnlaugson 9-8. Dunstone and McEwen now join Alberta's Kevin Koe and Brendan Bottcher, Northern Ontario's Brad Jacobs, Ontario's John Epping and Newfoundland's Brad Gushue, who have already qualified.
On the women's side, three Alberta teams qualified for Saskatoon. They were Casey Scheidegger of Lethbridge, Laura Walker of Edmonton, and Kelsey Rocque of Edmonton. Scheidegger and Rocque finished round robin play at three wins and one loss each. Scheidegger had three straight wins after losing 9-4 to Walker on Thursday. Rocque's only loss was a 10-6 result to Scheidegger. In the playoff, Walker beat British Columbia's Corryn Brown 8-4 Sunday night to capture the other spot. Walker, Scheidegger and Rocque join Manitoba's Jennifer Jones, Tracy Fleury, and Kerri Einarson, and Ontario's Rachel Homan in Saskatoon. There will be two more spots for each gender up for grabs at a Pre-Trials qualifier in Liverpool, Nova Scotia from October 26-31.