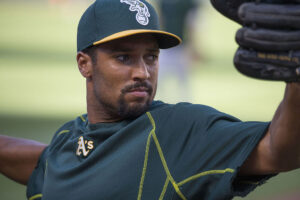 Toronto Blue Jays second baseman Marcus Semien set a Major League Baseball record on Wednesday for most home runs in a season by a second baseman. Semien hit his 44th home runs on Wednesday in the Blue Jays' 6-5 win over the New York Yankees at the Rogers Centre according to TSN. 
Semien broke the record with a two-run home run in the first inning that also scored George Springer. At the time, the Blue Jays took a 2-0 lead. Davey Johnson of the Atlanta Braves had the old record as he hit 43 home runs in 1973.
The Blue Jays also set a team franchise record on Wednesday. For the first time, they had four players record 100 runs batted in for a single season. Semien and Bo Bichette had two runs batted in each on Wednesday and both currently have 101 runs batted in. Teoscar Hernandez leads the Blue Jays with 112 runs batted in, and Vladimir Guerrero of Montreal, Quebec is second with 106 runs batted in. The last time one team had four players reach the century mark in runs batted in was the Braves in 2003. Gary Sheffield led Atlanta with 132 RBIs. He was followed by Andruw Jones (116), Javy Lopez (109), and Chipper Jones (106).
Toronto is currently at 88 wins and 70 losses. They are currently battling the Boston Red Sox, New York Yankees and Seattle Mariners for two wildcard spots in the American League.