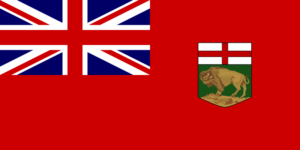 There are four teams remaining at the 2020 Scotties Tournament of Hearts in Moose Jaw, Saskatchewan, and quite frankly they have been by far the four best teams at this year's Canadian women's curling championship. Heading into the page playoff system on Saturday, there are two teams left from Ontario and two teams left from Manitoba.
After the championship pool on Friday, there was a three-way tie for first place between the Manitoba champion Kerri Einarson of Gimli, Manitoba, the wildcard representative and Canadian Olympic gold medalist Jennifer Jones of Winnipeg, Manitoba, and 2017 world champion Rachel Homan of Ottawa, Ontario. All three teams posted identical records of nine wins and two losses.
Einarson, Jones and Homan beat each other, which meant they went to last stone in the first end percentages to decide first, second and third. Einarson and Jones had the edge over Homan here.
The 3-4 game on Saturday will take place between Homan and Northern Ontario's Krista McCarville, who was fourth place all alone with a record of eight wins and three losses. McCarville won three straight games in the championship round with wins over British Columbia, the Wildcard Team and Prince Edward Island after a 9-4 loss to Homan on Thursday.
The 1-2 game will feature Jones and Einarson. Jones beat Einarson 12-7 on Friday after losing to Einarson 8-6 in the Manitoba Scotties final from Rivers, Manitoba on February 2.