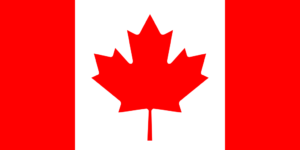 Evan Dunfee of Richmond, British Columbia set the Canadian record in the men's 10 000 metre walk on Sunday at the Harry Jerome Track Classic in Burnaby, British Columbia according to the Canadian Press. Dunfee posted a time of 38 minutes, 39.72 seconds.
Dunfee had the old record of 38 minutes, 54.2 seconds, which was set in July of 2019. Next month at the 2020 Olympic Games in Tokyo, Dunfee will compete in the men's 20 kilometre walk and the men's 50 kilomertre walk. His performance in Burnaby should give him confidence for his upcoming Olympic events.
At the 2016 Olympic Games in Rio de Janeiro, Dunfee finished in fourth place in the men's 50 kilometre walk. He also won the bronze medal for Canada in the men's 50 kilometre walk at the 2019 World Track and Field Championships in Doha, Qatar, and the gold medal in the men's 20 kilometre walk at the 2015 Pan American Games in Toronto.
It was also a successful weekend for Jacqueline Simoneau of Chambly, Quebec, who won seven medals at the World Series Super Final artistic swimming competition in Barcelona, Spain. Simoneau, who will compete for Canada at the 2020 Olympic Games in Tokyo in 2021, won gold in the women's technical solo, women's free solo, technical duet, free duet and highlight competitions, and bronze in the women's free team, and women's technical team. At next month's Olympic Games, Simoneau will compete in the women's duet with Claudia Holzner of Calgary, Alberta and the team event.