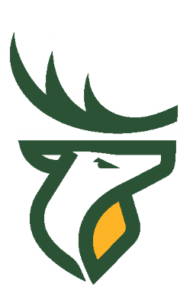 According to the Nunatsiaq News on Tuesday, The Edmonton Football Team in the Canadian Football League has changed the name of their franchise from the Eskimos to the Elks. That is because the Eskimos' name was considered offensive to many First Nations people in Canada, and the name change was reportedly strongly encouraged by Inuit Tapiriit Kanatami President Natan Obed back in 2015.
The Edmonton Football team is not the only professional sports franchise that has changed their name. The Washington Redskins are no longer known as the Redskins, and be recognized as the Washington Football Team until they decide on a name change. Meanwhile, this is the final year that Cleveland's baseball team will be known as the Indians.
There is hope that there will be a Canadian Football League season in 2021. The projected start date is August 5, but was delayed six weeks because of high coronavirus numbers still throughout Canada. Hamilton is set to host the Grey Cup on December 12. This will be the 26th Grey Cup decided in the month of December and first since 1972 when the Hamilton Tiger-Cats defeated the Saskatchewan Roughriders 13-10 at Ivor Wynne Stadium in Hamilton.
The December 12 date will be the latest date the Grey Cup has ever been held. The previous latest date was December 11, 1937, as the Toronto Argonauts beat the Winnipeg Blue Bombers 4-3 at the old Varsity Stadium in Toronto.