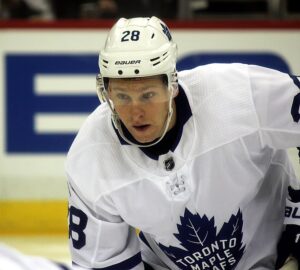 Team Canada is in the quarterfinals of the 2021 World Men's Hockey Championship from Riga, Latvia. On Tuesday, Canada did not come away with a win, as they lost 3-2 to Finland in a shootout, but got to the final eight with an added single point, as they moved from nine points to 10 points. That was good enough to leapfrog Kazakhstan and Latvia in the Group B standings.
Canada got help from Germany. If the Germans and Latvians had gone to extra time, they would have each got a point in the standings, and eliminated Canada. However, Germany came through with a narrow 2-1 regulation win, and prevented Latvia from tying or passing Canada in the standings. Germany and Latvia would have finished ahead of Canada if they were tied with Canada in total points, because Germany and Latvia each beat Canada in Group B action.
Canada will now play Russia in one of four quarterfinals. The other matchups have Finland versus the Czech Republic, the United States versus Slovakia, and Switzerland versus Germany.
It has been an excellent World Men's Hockey Championship so far from Ottawa Senators right winger Connor Brown of Toronto, Ontario. Brown, who is a former Toronto Maple Leaf, leads the tournament with eight assists, and is tied for the tournament lead in points with 10. Brown is tied with former Boston Bruins left winger Peter Cehlarik of Team Slovakia.