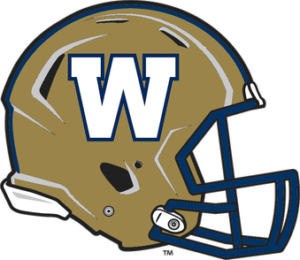 Nic Demski of Winnipeg, Manitoba had a great game on Friday for the Winnipeg Blue Bombers in their 40-24 win over the Toronto Argonauts in Canadian Football League action during week seven. Demski, who is another Manitoba connection because he went to the University of Manitoba, had five catches for 82 yards, three carries for 34 yards and two touchdowns. His 116 total yards was a career high.
Demski is a strong asset to the Blue Bombers because he can be used in Winnipeg's passing attack and rushing game. He has 28 catches receiving for 267 yards and two touchdowns, and 16 carries for 116 yards rushing and a touchdown so far during the 2018 CFL regular season. It should also be noted that the Blue Bombers are using Demski a lot more in the running game than Saskatchewan did during Demski's three years with the Roughriders from 2015-2017. Demski only had nine carries for 38 yards in 40 games with Saskatchewan.
Demski is not the only offensive weapon for the Blue Bombers this season who is from Winnipeg and attended the University of Manitoba. Andrew Harris leads the CFL with 638 rushing yards. After back-to-back wins over the Toronto Argonauts, the Blue Bombers have improved to a record of four wins and three losses, and from fifth to third in the Western Division.
Meanwhile, Lewis Ward of Kingston, Ontario kicked a career high seven field goals in a 21-15 Ottawa Red Blacks win over the Hamilton Tiger-Cats. With the win, the Red Blacks improved to a record of four wins and two losses and are in first place in the Eastern Division.