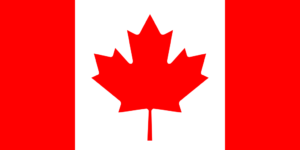 Christa Deguchi of Montreal, Quebec won an all-Canadian judo final at the 2018 Zagreb Grand Prix on Sunday. Deguchi won the gold medal in the women's 57 kilogram division as she defeated Jessica Klimkait of Whitby, Ontario. Klimkait picked up her third penalty of the match with 38 seconds remaining, securing the victory for Deguchi.
Deguchi went undefeated throughout the tournament. She beat Natalia Golomidova of Russia, Sevara Nishanbayeva of Kazakhstan and Hedvig Karakas of Hungary in Pool A action, and Haruka Funakubo of Japan in the semifinals before beating Klimkait in the finals. Klimkait beat Jovana Rogic of Serbia, Telma Monteiro of Portugal, Dewy Karthaus of the Netherlands and Diana Dzhigaros of Russia in Pool B action, and Rafaela Silva of Brazil in the semifinals.
Team Canada won two more medals this past weekend in Zagreb. Catherine Beauchemin-Pinard of Montreal, Quebec won the bronze medal in the women's 63 kilogram division and Kyle Reyes of Toronto, Ontario won silver in the men's 100 kilogram division.
In the women's 63 kilogram division, Beauchemin-Pinard beat Hannah Martin of the United States and Magdalena Krssakova of Austria in Pool D action before losing to Andreja Leski of Slovenia. In the repechage, Beauchemin-Pinard beat Kiyomi Watanabe of the Philippines and Martyna Trajdos of Germany to win bronze.
In the men's 100 kilogram division, Reyes beat Sherali Juraev of Uzbekistan, Filip Djinovic of Serbia, Karl-Richard Frey of Germany and Kirill Denisov of Russia in Pool A action before beating Elkhan Mammadov of Azerbaijan in the semifinal. Reyes then lost to Niyaz Ilyasov in the final.