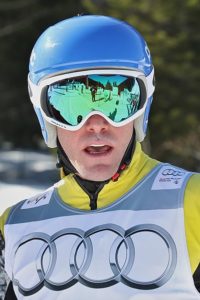 Christopher Delbosco of Montreal, Quebec won the gold medal in the men's ski cross in a World Cup in Val Thorens, France on Thursday.  For Delbosco, it was his tenth World Cup ski cross victory of his career, but first since winning in Val Thorens, France on December 11, 2015. The win could not come at a better time as it is just two months prior to the 2018 Olympic Winter Games in Pyeongchang. 
Arnaud Bovolenta of France won the silver medal and Terence Tchiknavoruan of France won the bronze medal. The men's ski cross World Cup in Val Thorens was also the first on the 2017-18 calendar. There will be seven more World Cup men's ski cross events before the 2018 Olympic Winter Games, with the final World Cup taking place in Nakiska, an hour west of Calgary, on January 20.
In the women's World Cup ski cross competition in Val Thorens, reigning Olympic silver medalist Kelsey Serwa of Kelowna, British Columbia won the bronze medal. Sandra Naeslund of Sweden won the gold medal and Heidi Zacher of Germany won the silver medal.
Canadian Olympic gold medalist Marielle Thompson of Whistler, British Columbia has already begun training in the gym after rupturing her ACL and MCL during an October practice. Prior to the injury, Thompson was considered a gold medal contender for Canada in the women's ski cross.