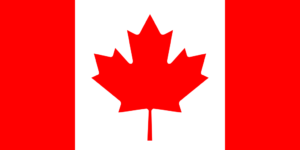 Christa Deguchi of Lethbridge, Alberta won a World Cup women's judo competition in Ekaterinburg, Russia on Friday. For Deguchi, it was her second gold medal of the season at a judo grand slam event as she also won the gold medal in Paris, France on February 9.
Deguchi was one of two Canadians to land on the podium in the women's 57 kilogram division. Jessica Klimkait of Whitby, Ontario won the bronze medal. Deguchi won Pool C after wins over Sanne Verhagen of the Netherlands and Sabrina Filzmoser of Austria. Deguchi then beat Telma Monteiro of Portugal in the semifinal and then Chen-Ling Lien of Chinese Taipei in the gold medal match. Klimkait beat Jovana Rogic of Serbia in Pool A action, before being beaten by Haruka Funakubo of Japan. She then beat Diana Dzhigaros and Monteiro in the repechage to win the bronze medal. Funakubo won the other bronze medal.
Team Canada won three other bronze medals in Russia this past weekend. Catherine Beauchemin-Pinard of Montreal, Quebec won the bronze medal in the women's 63 kilograms, Etienne Briand of Sept-Iles, Quebec won the bronze medal in the men's 81 kilograms and Shady El Nahas of Montreal, Quebec won the bronze medal in the men's -100 kilogram division.
Beauchemin-Pinard beat Valentina Kostenko of Russia and Gankhaich Bold of Mongolia in Pool D action, before losing to Lucy Renshall of Great Britain in the semifinal. Beauchemin-Pinard then beat Agata Ozdoba-Blach of Poland to win the bronze medal. Daria Davydova of Russia won gold, Renshall won silver and Bold won the other bronze medal.
Briand beat Arthur Wright of the United States and Stanislav Semenov of Russia in Pool A action before losing to Frank De Wit of the Netherlands. In the repechage, Brand then beat Khasan Khalmurzaev of Russia and Matthias Case of Belgium to win the bronze medal. Sagi Muki of Israel won the gold medal, Takanori Nagase of Japan won the silver medal and Luka Maisuradze of Georgia won the other bronze medal.
El Nahas beat Cyrille Maret of France and Leonardo Goncalves of Brazil in Pool B action before losing to Arman Adamian of Russia. He then beat Jevgenijs Borodavko of Latvia and Niiaz Bilalov of Russia in the repechage to claim bronze. Adamian won gold, Kirill Denisov of Russia won silver, and Peter Paltchik of Israel won the other bronze. The medals for Deguchi, Beauchemin-Pinard, Klimkait, Briand and El Nahas will give them confidence as they prepare for the 2020 Olympic Games in Tokyo.