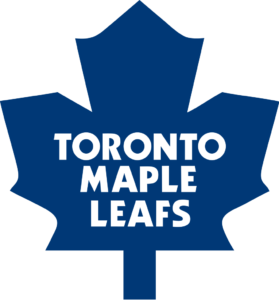 Former Toronto Maple Leafs player and head coach Dan Maloney of Barrie, Ontario passed away at the age of 68 on Tuesday. Maloney played 737 National Hockey League regular season games with the Chicago Black Hawks, Los Angeles Kings, Detroit Red Wings and Toronto Maple Leafs from 1970-1982. He went on to coach the Maple Leafs for two years from 1984-1986 and then the Winnipeg Jets for three seasons from 1986-1989.
Maloney played five seasons for the Maple Leafs from 1977-1982. He had 65 goals and 84 assists for 149 points in 270 games. He was a -20 with 538 penalty minutes, 37 power play points, nine game winning goals and 416 shots on goal during that time.
In back-to-back seasons with the Kings (in 1974-75) and Red Wings (in 1975-76), Maloney had a career high 66 points. He had 27 goals and 39 assists with the Kings and 27 goals and 39 assists with the Red Wings. As a coach, Maloney made the playoffs three times and won two series. In 1986, Maloney was with the Maple Leafs when they upset the Chicago Blackhawks three games to none in the Norris Division semi-final. The Blackhawks, who finished first in the Norris, had 29 more regular season points than the fourth place Maple Leafs. Then in 1987, Maloney's Jets upset the Calgary Flames four games to two in the Smythe Division semi-final,
Meanwhile, the Maple Leafs are currently first in the Eastern Conference with a record of 15 wins and six losses for 30 points. Mitch Marner of Markham, Ontario leads the Maple Leafs with 22 assists and 28 points, while Canadian Olympic gold medalist John Tavares of Mississauga, Ontario leads the Maple Leafs with 13 goals. Tavares won a gold medal for Canada in men's ice hockey at the 2014 Olympic Winter Games in Sochi.