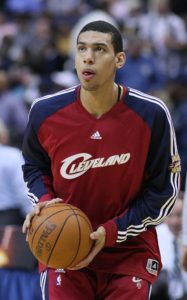 Heading into the 2018-19 National Basketball Association season, there was talk that the  Toronto Raptors might have what it takes to represent the Eastern Conference in the NBA Finals. However after 18 games, I don't think many would have thought how good this team is and the possibility that the Raptors might just win it all.
The Raptors are currently the best team in the NBA with a record of 14 wins and four losses, despite a three game losing streak to the New Orleans Pelicans, Detroit Pistons and Boston Celtics last week. They currently have a one game lead on the 12-4 Milwaukee Bucks and a one and a half game lead on the Western Conference leading Portland Trail Blazers.
This past week, the Raptors have won two key games on the road in different ways. They had a 122-83 win over the Chicago Bulls on Saturday and then Tuesday night in Orlando, the Raptors got a last second shot from Danny Green in a 93-91 win over the Magic.
The 39 point win over the Bulls was the largest road win for the Raptors in franchise history and the fourth worst home loss for the Bulls all-time. It should be noted that with the Raptors playing in the second game of a back-to-back, they were without superstar Kawhi Leonard. Five Raptors reached double figures in scoring in the win. Fred Van Vleet had 18 points, Green had 17 points, Serge Ibaka had 16 points, Pascal Siakam had 12 points and Lorenzo Brown had 10 points.
In the Raptors win over the Magic, Leonard led the Raptors with 18 points, Siakam had 15 points, Ibaka had 14 points and Green had 13 points. With the Raptors in Atlanta against the Hawks on Wednesday, expect to see Raptors head coach Nick Nurse rest Leonard again as it is the second game of a back-to-back.