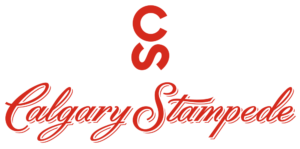 It has been a magnificent start to the 2021 Calgary Stampede for Dakota Buttar of Kindersley, Saskatchewan. For the second straight day, Buttar won the bull riding competition. On Saturday, he posted a score of 89.5 points on the bull State Law, after having 90 points on Timber Jam in leading the pack on Friday.
In Saturday's group of 12, Buttar was actually the only bull rider to post a score. It was a tough day for Garrett Green of Meeting Creek, Alberta. According to Todd Saelhof of the Calgary Sun, Green never got out of his chute, as he was hit by the horns of his bull and was taken off on a stretcher. Four cowboys meanwhile were forced to turn out, while six other cowboys were bucked off.
It was an excellent rebound day for Kolby Wanchuk of Sherwood Park, Alberta. After finishing tied for fifth after day one in the saddle bronc, Wanchuk won day two with 94.5 points. He now sits in first place in the aggregate standings with $5500.
Action continues on Sunday for the cowboys participating in Pool A. Most of the cowboys for the 2021 Calgary Stampede are either from Canada or the United States. However, Marcos Costa of Parana, Brazil is competing in the tie-down roping competition and is in second place.