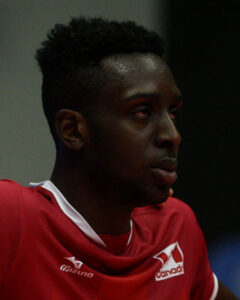 Heading into the 2020 Olympic Games in Tokyo in 2021, it would be difficult to find a hotter Canadian national team than the men's volleyball program. At the 2021 Nations League in Rimini, Italy, the Canadians won their last five games of the tournament after starting at two wins and eight losses. Their wins came over Germany, Australia, Serbia, Japan and the Netherlands.
However before the Canadian volleyball fans get excited, one must remember two things. First, the five wins came after Canada had already been eliminated from the tournament, and among the five teams they beat during the winning streak, only the host Japan squad will be at the Olympic Games.
Still, the confidence factor should be on Canada's side as they face the three-time world champions from Italy (July 23 at 6pm MT), Japan (July 26 at 4:40 am MT), Iran (July 27 at 6pm MT), Venezuela (July 29 at 6pm MT), and Poland (July 31 at 6pm MT). The top four teams from each pool advances two the quarterfinals (August 2 at 6pm MT, August 2 at 10pm MT, August 3 at 2am MT, and August 3 at 6:30am MT). The semifinals will then be on August 4 at 10pm MT, and August 5 at 6am MT. The bronze medal game will be at 10:30pm MT on August 6, and the gold medal game will be at 6:15am MT on August 7.
Team Canada will be led by opposite Sharone Vernon-Evans of Scarborough, Ontario, and outside hitters John Gordon Perrin of Creston, British Columbia, and Nicholas Hoag of Sherbrooke, Quebec. All three players had a solid 2021 Nations League, as Vernon-Evans led Canada with 129 points, while Perrin had 128 points and Hoag had 121 points.