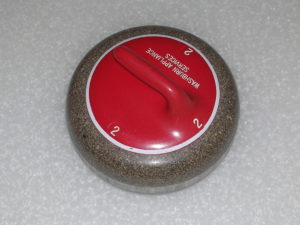 According to the Canadian Press on Thursday, Curling Canada has made changes to its curling rules for the 2026 Olympic Winter Games in Milan/Cortina d'Ampezzo. For the first time since mixed doubles curling became an Olympic event at the 2018 Olympic Winter Games in Pyeongchang, curlers will have the opportunity to compete in mixed doubles and either men's or women's play at the same Olympic Winter Games. The rule change will allow up to two Canadian curlers to win multiple medals at the same Olympic Winter Games.
Only one curler in the history of the Olympic Winter Games has won multiple Olympic medals in the same year. That is Oskar Eriksson of Karlstad, Sweden, who won the gold medal as a third for skip Niklas Edin in men's curling, and then teamed up with Almida de Val in mixed doubles curling at the 2022 Olympic Winter Games in Beijing.
The genuine concern most have, including me, of this rule change is related to burn out. It is mentally and physically exhausting for curlers to compete in one Olympic event. To allow curlers to compete in a second event with very little rest in between deserves a high level of scrutiny to say the very least. However, Canada has not won the gold medal in men's or women's curling since the 2014 Olympic Winter Games in Sochi, and so it is not that surprising that changes are being made to the qualification process. Whether this is the right change remains to be seen.