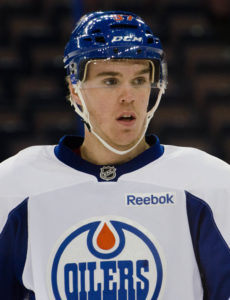 According to Rogers Sportsnet on Monday, Edmonton Oilers captain Connor McDavid of Richmond Hill, Ontario has tested positive for coronavirus. McDavid matched the number of points he has on his jersey in 2019-20 as he had 97 points in 64 regular season games.
McDavid is based in Edmonton and the Ontario region. He is now expected to self isolate for 14 days. Despite the fact that Edmonton and Toronto hosted the 2020 Stanley Cup Playoffs with zero positive cases while players were in the Canadian bubble, the provinces of Alberta and Ontario have been hammered by coronavirus in recent weeks.
In Alberta, there have been 18, 935 cases of coronavirus with 1783 active cases and 280 deaths. Of the 1783 active cases, 982 are in Edmonton, and 578 cases occurred in Alberta over the weekend. There are also 62 people in Alberta in hospital with coronavirus and 14 in intensive care.
In Ontario, there have been 55, 362 cases of coronavirus with 5469 active cases and 2,987 deaths. Of the 5469 active cases, there are 192 in hospital and 41 in intensive care. On Tuesday, there were 548 cases.
As we are nearing the fall flu season, it is important that all Canadians abide by the provincial health protocols. Do not be surprised if businesses throughout the country close again very soon as the number of cases spike.