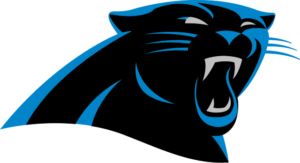 The Carolina Panthers are back to .500 in the NFC South thanks to a strong performance by Carolina running back Chuba Hubbard of Sherwood Park, Alberta. The Oklahoma State product had 24 carries for 82 yards and one touchdown, along with one catch for nine yards on Sunday in a 19-13 Carolina win over the Atlanta Falcons from Mercedes Benz Stadium in Atlanta, Georgia.
This was Hubbard's second National Football League touchdown, but first touchdown in a Panthers win. The first touchdown came in a 34-28 Panthers loss to the Minnesota Vikings on October 17.
Hubbard is seeing significant playing time in Carolina due to the fact that Christian McCaffrey of Castle Rock, Colorado is injured. The Panthers star running back has missed most of the season with a hamstring injury.
In his rookie season, Hubbard has 108 rushes for 391 yards, and two touchdowns. He also has 18 catches for 119 yards. Hubbard's best game this season came on October 10 in a 21-18 Panthers loss to the Philadelphia Eagles. Despite not reaching the end zone, Hubbard had 24 rushes for 101 yards, along with five catches for 33 yards for 134 total yards.
The Panthers meanwhile are at four wins and four losses. They are in third place in the NFC South. But more importantly, despite only being at .500, Carolina has the seventh and final playoff spot in the National Football Conference.