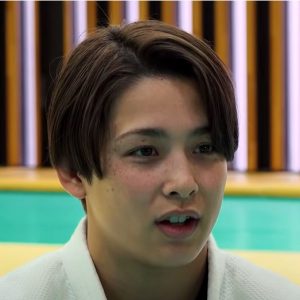 It was a special day in Canadian judo on Friday, as there was an all-Canadian final in the women's 57 kilograms at the Ulaanbaatar Judo Grand Slam event in Mongolia. Christa Deguchi of Lethbridge, Alberta defeated Canadian Olympic bronze medalist Jessica Klimkait of Whitby, Ontario in the final. Deguchi won the gold medal and Klimkait won the silver medal. Klimkait won her Olympic bronze medal at the 2020 Olympic Games in Tokyo in 2021.
Deguchi and Klimkait won all of their matches prior to the final in Mongolia. Deguchi won Pool A as she defeated Eunsong Park of South Korea and Altantsetseg Batsukh of United Arab Emirates. Klimkait won Pool C as she defeated Anastasija Sokirjanska of Latvia and Nekoda Smythe-Davis of Great Britain. In the semifinals, Deguchi defeated Kseniia Galitskaia of Russia, who was competing for the Individual Neutral Athletes, and Klimkait defeated Mimi Huh of South Korea. Both Huh and Galitskaia won the bronze medal.
Deguchi now has 10 Grand Slam medals (seven gold medals, two silver medals and one bronze medal). Klimkait has won 14 Grand Slam medals (five gold medals, four silver medals and five bronze medals). Deguchi previously won grand slams in Paris in 2018, in Paris and Ekaterinburg in 2019, in Paris in 2020, in Antalya in 2021, and in Baku in 2022.
This was the eighth time that Deguchi has battled Klimkait, and Deguchi has now won seven of the eight matches. Deguchi is currently first in the world with 7080 points, while Klimkait is fourth in the world with 5250 points. One thing to keep in mind though is that only one of Deguchi or Klimkait can represent Canada at the 2024 Olympic Games in Paris.