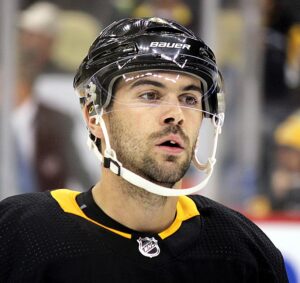 According to Rogers Sportsnet on Friday, the Washington Capitals signed defenseman Justin Schultz of Kelowna, British Columbia to a two-year contract worth $8 million. The Capitals become Schultz's third National Hockey League team. In addition to five seasons with the Pittsburgh Penguins, Schultz played four seasons with the Edmonton Oilers.
In 46 games with the Penguins in 2019-20, Schultz had three goals and six assists for nine points. He was a -13 with six penalty minutes, six power play points, 86 shots on goal, 50 blocked shots, 36 hits, six takeaways and 18 giveaways.
Schultz scored two of his three regular season goals in Penguins wins this past season. They came in a 7-1 Pittsburgh win over the Philadelphia Flyers on October 29, and in a 5-2 Penguins win over the New Jersey Devils on March 10.
It is safe to say that expectations were very high for Schultz when he first joined the NHL with the Edmonton Oilers in 2012-13. However, even though he was on the NHL All-Rookie Team that year with 27 points in 48 games, he struggled defensively as he was a -17. In fact, during his four seasons in Edmonton, Schultz was a -78 in 248 games, and the Oilers never once made the playoffs. During his time in Pittsburgh, Schultz was a +43 in 234 games and won two Stanley Cups in 2016 and 2017.