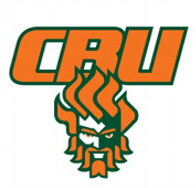 The Cape Breton University Capers have won the 2023 University Sport Men's Soccer Championship. On Sunday in Sydney, Nova Scotia, the Capers defeated the University of Montreal Carabins 1-0 in the championship final on a goal by Jacob Spizzirri of Woodbridge, Ontario, who scored in the 45th minute.
The Capers began the national championship on Thursday with a win over the University of Quebec Trios-Rivieres Patriotes. The game was tied at two goals apiece, before the Capers won 4-2 on penalty kicks. Owen Sheppard of St. John's, Newfoundland scored twice in regulation in the 21st and 32nd minutes, and was one of four Capers players to score on penalty kicks. The other three players were Jason Hartill of Carleton Place, Ontario, Benjamin Fortuin and Jamie Nicholson. The Capers's star of the quarterfinals was goalkeeper Daniel Clarke of Rockwood, Ontario, who made two saves in penalty kicks.
In the semifinals on Friday, the Capers beat the Mount Royal Cougars 1-0 on a goal by Sheppard in the 71st minute. Cape Breton previously won the 2017 USport Men's Soccer Championship in Kamloops, British Columbia. That year the Capers also beat the Carabins 3-2 in the final. Once before Cape Breton won the USport Women's Soccer Championship. That was in 2007 as Cape Breton beat York 2-1 in the final.