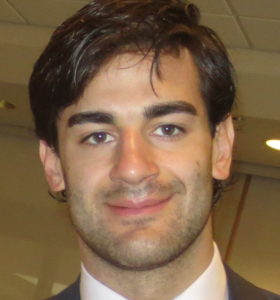 The Montreal Canadiens traded team captain Max Pacioretty to the Vegas Golden Knights on Monday. In return, the Canadiens received prospect Nick Suzuki of London, Ontario, Tomas Tatar and the second round draft pick in the 2019 NHL Entry Draft.
Pacioretty has played the last 10 seasons for the Canadiens and has been their team captain since 2015. In 626 games, he has had 226 goals and 222 assists for 448 points. In 2017-18, Pacioretty had 17 goals and 20 assists for 37 points in 64 games.
Twice while with the Canadiens, Pacioretty had 67 points. When he recorded 67 points the first time in 2014-15, he had a NHL high +38. The previous season, Pacioretty led the NHL in game winning goals with 11. Interestingly, Pacioretty has never represented the Canadiens at a NHL All-Star Game, however he did win the 2012 Bill Masterton Award.
A major reason for the trade is because Pacioretty could not come to a long term financial agreement with the Canadiens. He was able to sign a deal with the Golden Knights however for four years and $28 million.
Tatar meanwhile shared his time last season with the Detroit Red Wings and Golden Knights. He had 20 goals and 14 assists for 34 points in 82 games.
Suzuki reached 100 points last season with the Owen Sound Attack of the Ontario Hockey League. He had 42 goals and 58 assists. Suzuki was the first round pick, 13th overall, of the Golden Knights in the 2017 NHL Entry Draft.