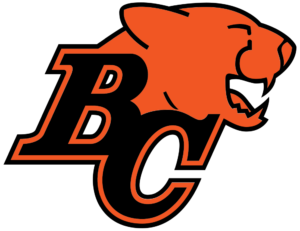 The British Columbia Lions have signed wide receiver DeVier Posey.  In news that was announced on Monday, Posey's signing is significant for the Lions, who lost wide receiver Emmanuel Arceneaux to a torn anterior cruciate ligament in a Lions 24-21 loss to the Saskatchewan Roughriders on August 25.
At the time of the injury, Arceneaux was leading the Lions with 553 receiving yards. Posey has the capability of being a deep threat option for Lions quarterbacks Travis Lulay and Jonathon Jennings.
Posey had played the 2016 and 2017 Canadian Football League seasons with the Toronto Argonauts. In 2017 with Toronto, Posey played 12 CFL regular season games and had 52 catches for 744 yards and seven touchdowns. In the 2017 Grey Cup game, Posey had a game for the ages. He caught seven catches for 175 yards and a touchdown. Posey's touchdown came on the first play of the second quarter and was for 100 yards–the longest receiving touchdown in the history of the Grey Cup.
Posey comes to the Lions after he tried to make the Baltimore Ravens of the NFL for the 2018 season. He was released by the Ravens on August 31.
The Lions are coming off a 26-14 win over the Ottawa Red Blacks on Friday. With the win, B.C. improved to 4-6. In other action, the Edmonton Eskimos beat the Calgary Stampeders 48-42 in the highest scoring game of the season, the Hamilton Tiger-Cats beat the Toronto Argonauts 36-25 and the Saskatchewan Roughriders beat the Winnipeg Blue Bombers 32-27.