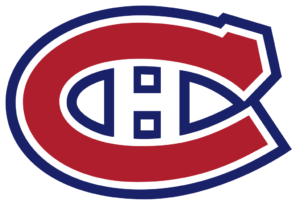 The Montreal Canadiens set the National Hockey League record for scoring the fastest two goals in one game on Thursday. The Canadiens beat the defending Stanley Cup champion Washington Capitals 6-4 on a game winning goal by Max Domi of Winnipeg, Manitoba with 22 seconds left in the third period which put the Canadiens up 5-4 at the time. Joel Armia then set the NHL record when he scored into an empty net only two seconds later after receiving a pass from Philip Danault of Victoriaville, Quebec. Armia's shot came from center ice.
The Canadiens continue to be a great story to commence the 2018-19 National Hockey League regular season. They are currently tied for second place in the Atlantic Division with the Boston Bruins and Toronto Maple Leafs with a record of seven wins, three regulation losses and two losses in extra time. The Bruins, Canadiens and Maple Leafs are all one point back of the Tampa Bay Lightning. The fact that the Canadiens just beat the Stanley Cup champion Washington Capitals should boost their confidence as well.
Domi meanwhile has had a marvelous start to the season with the Canadiens after being acquired in the offseason from the Arizona Coyotes for Alexander Galchenyuk. Domi leads the Canadiens with 12 points, as he has six goals and six assists. Brendan Gallagher of Edmonton, Alberta is also off to a marvelous start. Gallagher has a team high nine goals and one assist for 10 points.