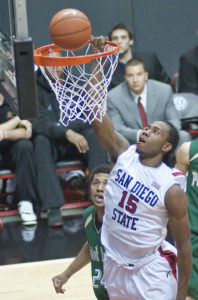 It is not known at this time just how long Kawhi Leonard will be a member of the Toronto Raptors.If it is for only one season as expected, and he takes his talents south of the border for 2019-2020, Raptors fans have the present to look forward to.
In the six of the eight games Leonard has played in Toronto so far this season, the Raptors have a perfect record of 6-0. Even though the +/- statistic gets more focus in hockey than basketball, it cannot be ignored that Leonard has been a plus player in every game to date and is a +75 overall.
Where Leonard was expected to make the Raptors great was on defense. However, even though he leads the team with 7.8 rebounds per game (tied with Serge Ibaka) and two steals per game, Leonard is making an impact on the offensive side as well. He has scored a team high 164 points (27.3 points per game), including three games where he has reached the 30 point plateau. Leonard scored 31 points in a 113-101 win over the Boston Celtics on October 19, 35 points in a 112-105 win over the Minnesota Timberwolves on October 24 and 31 points in a 129-112 win over the Philadelphia 76ers on October 30.
The Raptors meanwhile have an excellent start to the season. They have a record of seven wins and one loss. Their only defeat came on Monday when they lost 124-109 to the Milwaukee Bucks, the only team in the NBA with a perfect record of seven wins and zero losses. Interestingly that was one of two games Leonard has missed this season as the Raptors have elected to rest their star small forward for a game on back-to-back nights. Leonard only played nine times last season due to injuries to his shoulder and quadriceps.
The Raptors might not yet be in the same category as the Golden State Warriors. The Warriors have won three of the last four NBA titles and still have a stacked team that includes Stephen Curry, Kevin Durant, Draymond Green, Andre Iguodala, DeMarcus Cousins and Klay Thompson.
This upcoming road trip the Raptors are about to have will explain a lot. They play the Phoenix Suns, Los Angeles Lakers, Utah Jazz and Sacramento Kings. Do not be surprised if the Raptors elect to sit Leonard against the Jazz on Monday, as it is the second game of a back-to-back after playing LeBron James and the Los Angeles Lakers on Sunday. The altitude is high in Utah, and has been a place where the Raptors have struggled over the years.