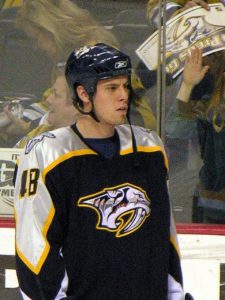 The Montreal Canadiens named Canadian Olympic gold medalist Shea Weber of Sicamous, British Columbia their team captain on Monday. This is the second time in Weber's career that he has been team captain, as he was the captain of the Nashville Predators from 2010-2016.
Weber takes over from Max Pacioretty, who the Canadiens traded to the Vegas Golden Knights on September 10, 2018 for Tomas Tatar, Nick Suzuki and a second round draft pick in the 2019 NHL Entry Draft. Pacioretty had been the Canadiens captain since 2015.
Last season, Weber played 26 games for the Canadiens. He had six goals and 10 assists for 16 points and was a -8. A two-time first team all-star with the Predators in 2011 and 2012, Weber has also participated in six NHL All-Star Games– in 2009, 2011, 2012, 2015, 2016 and 2017.
A two-time Canadian Olympic gold medalist, Weber won the gold medal in men's hockey at the 2010 Olympic Winter Games in Vancouver and the 2014 Olympic Winter Games in Sochi. He also won a gold medal for Canada at the 2005 World Junior Hockey Championship in Grand Forks, North Dakota, the 2007 World Hockey Championship in Moscow, Russia and the 2016 World Cup of Hockey in Toronto, Ontario. In recent times, Weber has been compared to P.K. Subban of the Predators, as he was traded from Nashville to Montreal for Subban on June 29, 2016.