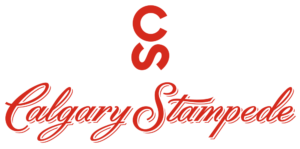 Canadians Bertina Olafson of Hudson Bay, Saskatchewan, and Jordan Hansen of Okotoks, Alberta, won their respective events on Sunday at the 2021 Calgary Stampede. Olafson placed first in the ladies' barrel racing, and Hansen was first in the bull riding.
In the barrel racing, Olafson posted a time of 17.247 seconds. Brittney Barnett of Stevenville, Texas finished in second place with a time of 17.552 seconds, and Lindsay Kruse of Fromberg, Montana was in third place with a time of 17.79 seconds.
With the win, Olafson claimed the top prize of $50,000. The win almost did not happen, however. That is because Olafson nearly knocked down a barrel, but somehow and someway the barrel stayed up after being touched and did not get knocked over. In barrel racing, there is a five-second penalty if the horse forces the barrel to fall down.
Hansen meanwhile won the bull riding competition with a score of 87.5 points. Of the four bull riders who qualified for the final four Sunday Showdown of the 2021 Calgary Stampede, only Hansen posted a score. None of the four riders posted a score in the first round as they were all bucked off. This required all four bull riders to compete again in a second round. In the other competitions, Tim O'Connell of Zwingle, Iowa won the bareback, Stetson Jorgensen of Blackfoot, Idaho won the steer wrestling, Brody Cress of Hillsdale, Wyoming won the saddle bronc, and Cory Solomon of Prairie View, Texas won the tie-down roping.