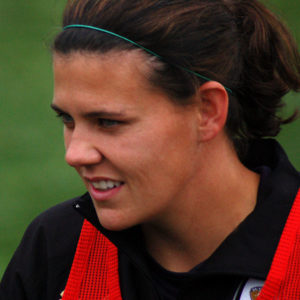 At the last two Olympic Games, the Canadian results were the same–an Olympic bronze medal. Skeptics could argue that the Canadian National Women's Soccer team overachieved at these two prestigious international events, especially when you compare them to Canada's abysmal performances at the last four Women's World Cup of Soccer events.
At the 2020 Olympic Games in Tokyo in 2021, the expectations for Team Canada may not be as high as the last two Olympic Games. One reason is because Canada's top scorer, Christine Sinclair of Burnaby, British Columbia, the best women's soccer player ever, is past her prime at age 38. Yes, this Canadian team has talent, but there are some serious questions if there is enough consistent offensive skill among the younger generation of players to once again reach the podium. In four games at the 2019 Women's World Cup in France, Canada only scored four goals in four games.
There is no doubt that the United States is the world superpower in women's soccer, and the heavy favourite to win Olympic gold. Canada benefits by the fact that Germany and France did not qualify for the Tokyo Games, but there is significant skill on numerous other teams, such as Sweden, Great Britain, Brazil, host Japan, and China. The Canadians will play the host Japanese squad before the Opening Ceremonies on July 21 (4:30 am MT), and will also play Chile on July 24 (4:30 am MT) and Great Britain on July 27 (5 am MT). The four quarterfinals will be on July 30, followed by the semifinals on August 2, and the bronze medal and gold medal game on August 5.