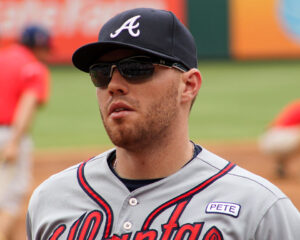 The Atlanta Braves and the Houston Astros will start the 2021 World Series from Houston, Texas on Tuesday. The Braves defeated the Los Angeles Dodgers in six games in the National League Championship Series, while the Astros defeated the Boston Red Sox also in six games in the American League Championship Series.
The Braves have some significant Canadian connections on their roster. Freddie Freeman may be born in the United States, however he represents Canada internationally because his parents were from Ontario. The five-time All-Star and 2020 National League Most Valuable Player award winner led the senior circuit with 120 runs scored this season.
In the 2021 Major League Baseball postseason, Freeman is batting .228 with three home runs and six runs batted in. During the Braves' 10 playoff games, he has scored six runs, with two doubles, one stolen base, 10 walks and 21 total bases.
Meanwhile, Braves general manager Alex Anthopoulos is from Montreal, Quebec. Anthopoulos has been the Braves general manager since 2017, and made some key acquisitions to the Atlanta outfield during the regular season that put them in a position to contend for a World Series. Among the Braves Anthopoulos acquired were Adam Duvall from the Miami Marlins and Eddie Rosario from the Cleveland Indians. It should also be noted that the Braves Head Athletic Trainer George Poulis was with the Toronto Blue Jays for 22 years, the Braves Assistant Athletic Trainer Mike Frostad is from Calgary, Alberta, and Mike Soroka of Calgary is a member of the Braves even though he has not pitched this season due to an Achilles injury.
There is also one former Blue Jays pitcher on each team. Jesse Chavez is on the Braves and Kendall Graveman is on the Astros.