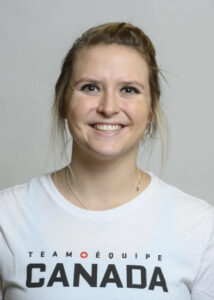 Team Canada came away with a bronze medal in women's softball on Monday. The Canadian team won their first ever Olympic medal in softball, as they defeated Mexico 3-2 in the bronze medal game.
The Canadians won four of their six games in the Olympic women's softball tournament, with two of the wins against the Mexicans. In the super round, Canada also beat Mexico by a score of 4-0.
In the bronze medal match, Canada scored three runs on six hits, while Mexico had two runs, seven hits and one error. Team Canada recorded their game-winning run in the bottom of the fifth inning when Kelsey Harshman of Delta, British Columbia recorded a game-winning sacrifice fly to left field that scored Janet Leung of Mississauga, Ontario. Team Canada got their other two runs on a two-run RBI single by Emma Entzminger of Victoria, British Columbia in the bottom of the second inning.
With Canada leading the game 2-0, Mexico marched back to tie the contest at two runs. After tying the game in the fifth inning, Mexico was about to take the lead as they had runners on first and third with two out. That is when Danielle Lawrie of Langley, British Columbia came into the game and got a key two-out groundout off the bat of Mexican first baseman Victoria Vidales.