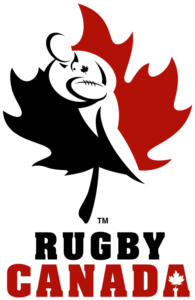 Team Canada has advanced to the 2020 Olympic Games in men's rugby sevens. This will be the first time ever that the Canada has qualified in the Olympic Games in men's rugby sevens after failing to qualify at the 2016 Olympic Games in Rio de Janeiro. 
Canada qualified by winning the 2019 Rugby Americas North Seven Tournament this past weekend in George Town, Cayman Islands. Canada dominated the field. They defeated Barbados 47-0, Mexico 49-5, and Bermuda 55-0 in Pool A action to go undefeated in three games.
Then in the quarterfinals, Canada beat Guyana 47-5, before trouncing Bermuda 55-0 again in the semifinals and then Jamaica 40-5 in the final. In all, Canada beat their opponents 293-15 in six games.
Team Canada becomes the seventh team to qualify for the 2020 Olympic Games in Tokyo in men's rugby sevens. They are so far joined by Japan, Fiji, the United States, New Zealand, South Africa and Argentina. There will be five more teams that will qualify. There is still a European qualification tournament in Colomiers, France, an Oceania Sevens Tournament in Suva, Fiji, an African tournament in Johannesburg, South Africa and an Asian tournament in Incheon, South Korea. There is also a second chance qualifier in June. Canada has already qualified for the 2020 Olympic Games in Tokyo in women's rugby sevens.