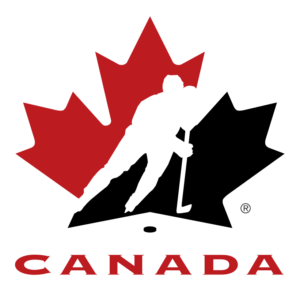 Team Canada has won the gold medal at the 2020 World Junior Hockey Championship in Ostrava, Czech Republic. On Sunday, Canada defeated Russia 4-3 for their record 18th title in the history of the championships. It was also Canada's 32nd medal in the 44 World Junior Hockey Championships.
In the gold medal game, Calen Addison of Brandon, Manitoba led Team Canada with three points as he notched three assists. Addison is a defenseman who is a prospect of the Pittsburgh Penguins and plays for the Lethbridge Hurricanes. Left winger Alexis Lafreniere of Saint-Eustache, Quebec also had a multi-point game as he recorded two assists. The four Canadian goal scorers were centre Dylan Cozens of Whitehorse, Yukon (plays for the Lethbridge Hurricanes and is a prospect of the Buffalo Sabres), centre Connor McMichael of Ajax, Ontario (plays for the London Knights and is a prospect of the Washington Capitals), Arizona Coyotes centre Barrett Hayton of Peterborough, Ontario and centre Akil Thomas of Toronto, Ontario (plays for the Niagara Ice Dogs and prospect of the Los Angeles Kings).
The Canadian squad exemplified a great deal of resiliency throughout the game. Russia led 3-1 with 11 minutes left before Canada scored three unanswered goals. Lafreniere was named the tournament's most valuable player as he had four goals and six assists for 10 points. He received the honour even though he did not lead the team in scoring (Hayton had 12 points), and missed two of Canada's games against Germany and the Czech Republic.